Determination of the furniture color may be the hardest stage in decorating your home, as it should be chosen accordingly with the paint of walls and light.
But it can be super fun if you are considering some interesting tips on how to choose your furniture colors or have a helpful answer to some questions. Here we go through this article:
What to select first, the paint or the furniture?
Many hours are spent Scrolling through decoration websites and pages to decide on a certain color, then you are still confused about the wall painting color that matches well.
Stop confusing if your choice will be white or off-white for all walls. But it is better to choose the furniture colors first if you're not detecting certain preferred furniture colors.
As you know, the wall painting palette is larger and can be easily changed, rather than the furniture colors which are limited according to the available colors in stores.
How do light and color affect the interior design scheme?
No doubt there is a relationship between light and color that affects your home decor mode. That's why you feel relaxed in one room and alert in another room.
Light and color are used to maximize the space of any room or intimate it. As the amount and angle of the natural light change, the space color changes as well.
Artificial light affects the room color according to the used bulb, this tip should be taken into consideration.
So, you have to know more about the colors to select the convenient light mode for your home decor.
How could the color wheel be helpful for furniture color selection?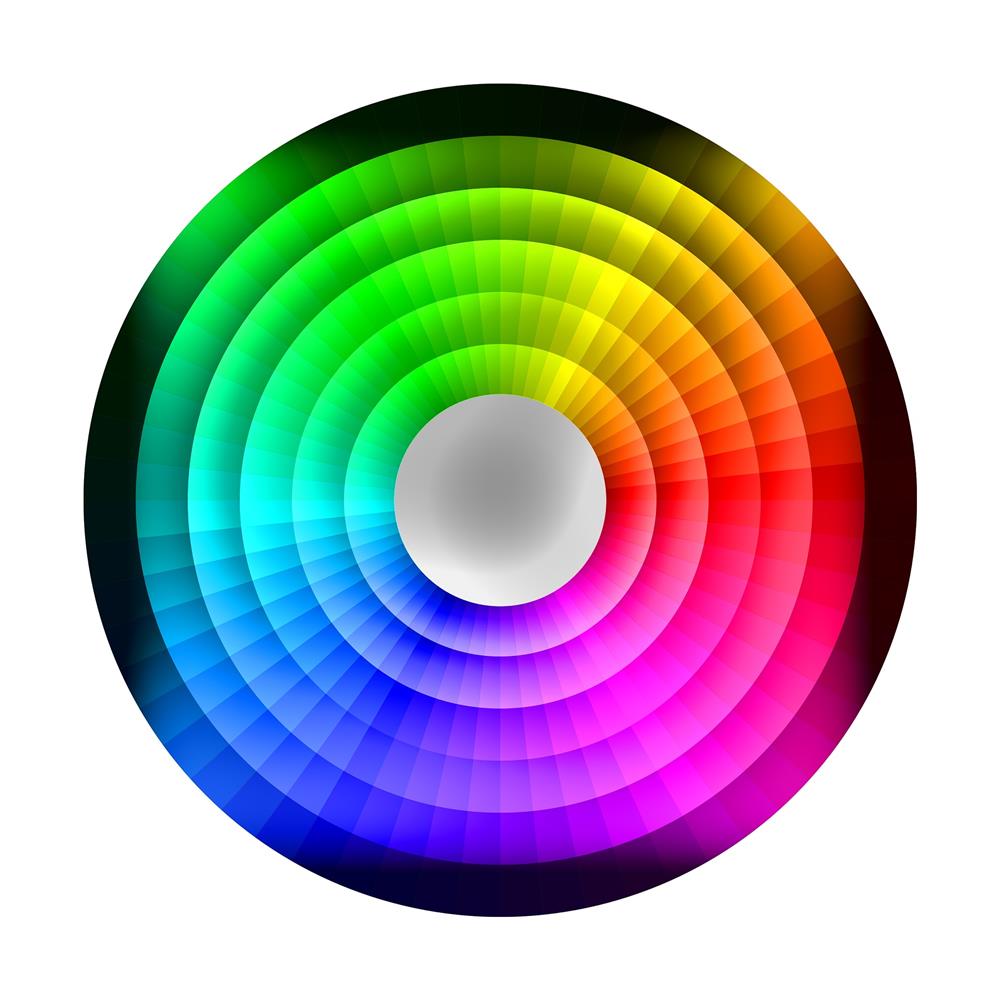 The color wheel is one of the most important tools for the interior designer, it will be there for you too once you know the basics. There are some terms you have to know:
Primary color
We can't get a primary color by mixing colors. Like: Red, Blue, and Yellow
Secondary color
We get secondary colors by mixing primary colors. Like: Green, orange, and purple.
Tertiary color
Mixing a primary and secondary color makes 6 shades of colors.
Monochromatic colors
When you use the variable shades of the same color like blacks and greys, that are present in the same slice of the color wheel.
The monochromatic color scheme has become commonly used recently.
Complimentary colors
When you detect two different colors by looking across the color wheel and want them to work well together.
Examples: red and green, blue and orange, and black and white.
If you prefer contrasting colors, a complementary color palette will be your choice, however, the contracting degree between the two colors may show balance.
Analogous colors
A group of some colors, mainly three, are present in different slices of the color wheel. It's not necessary to contrast colors as in a complementary color palette.
Groups consist of primary, secondary, and tertiary colors with no rules to be contrasting.
Example: green, blue, purple.
Yellow, green, yellow-green.
Applying an analogous color palette for interior design is much easier by using the color wheel. You choose colors from different slices that are matching and harmonic.
If you selected blue color to be the main, feels and greens would be perfect to complete the palette.
Can Cool colors and warm colors be mixed?
Yes, but the most important question is how to mix them aesthetically!
The rainbow is an example from nature showing the cool and warm colors together, so they can be mixed for your home decoration. The point is a balanced mix. Continue reading to know more.
Generally, Cool colors include blue and purple tones while warm colors include a red color tone.
Whatever color palette you choose, monochromatic palette or analogous palette, you need to consider the color temperature options' effect on these colors.
Color temperature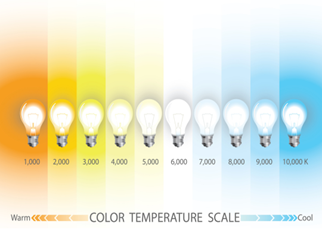 Color temperature is one of the metrics we use to help describe how warm or how cool the color of a light source is," explains Mary Beth Gotti, manager of the GE Lighting and Electrical Institute in Cleveland, OH.
The color temperature can be warm, cool, or neutral.
Cool colors of the ceiling, walls, and furniture like white, black, and grey are convenient with a cool light tone.
Warm colors like wooden floors, wood storage cabinets, and brown fabrics are convenient with warm light.
The home decor style is an important factor as well, the cool light is preferred for minimalistic, and clean line home decor.
The traditional and transitional home styles look elegant with warm light.
A warm light option is the best for bedrooms to provide a relaxing feeling.
Here are some simple tips to help you choose the right color for your furniture.
Take your time searching online stores, Pinterest, and seeking inspiration for furniture colors selection
Color selection is personal at first, follow the trend that suits your taste only.
The interior furniture colors should be chosen first, then the paint colors because their range is wider than that of furniture.
Finally, We hope this article added new valuable information that would help you in choosing your interior furniture color.