The living room area is considered the home's focal point because it is where family members gather, watch TV, or even eat. So in this article, we will mention some tips on how to choose your living room furniture.
Tips to choose living room furniture.
You have been searching and watching many living room ideas to be applied to your home, but there are some tips to choose the right living room furniture.
Living Room Furniture Style
Feel Free to choose the furniture vibes you prefer, as there are no rules to stick to one era, make a comfortable combination of more than one design theme like contemporary lighting and lamp selection, Scandinavian antique-style furniture, and modern colors like grey and cream.
The main points you have to follow when you are trying some modern living modern Ideas are:
The furniture outlines relationships with the fillings.
try some repeated colors and Furniture materials to unit your selections together.
The final furniture shape should be harmonic.
How to choose a sofa for your living room
Buying the living room sofa is an investment that lasts for many years, So you have to think as much as you need before deciding to buy. You should consider some important points while comparing different stylish sofas :
Choose good-quality materials for living room seating.
You shouldn't hold back on choosing high-quality seating materials, because the sofa and living room armchairs are considered an investment that provides you a comfy stylish living room decor and remains new and durable for many years.
How the sofa will be oriented
Will you put the TV in the living room? The sofa will be directed towards it, or circular to fit gaming nights, or do you like reading and relaxing? So you need to have many cushions. It's up to your lifestyle.
The convenient shape for your space is the living room layout.
As there are many varieties of living room sofa shapes, you have to choose the best shape that fulfills your purpose: An L-shape sofa to make a separated area, or a round shape that would be the best sofa choice for small spaces.
The sofa's colors should be well matched to the other compartments of living room furniture like the carpet, tables, and paintings.
How to choose the suitable living room Coffee tables and side tables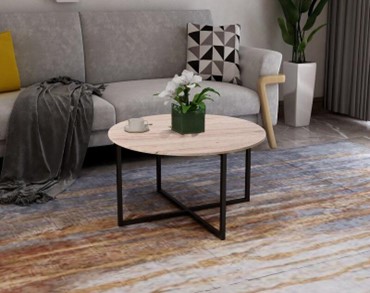 Find the coffee table that provides a combination of functionality and elegance.
Consider the living room space you have to determine the size and shape of the coffee table:
small living room, a square or round table is preferred to let some space for easy moving.
Space isn't an issue, so no selection rules but keeping the balance among every compartment.
The coffee table should be as high as the sofa or a bit lower.
Choose coffee tables and side tables of high-quality materials like natural wood, and metal to last for many years.
Consider living room storage furniture
A living room with storage furniture will be organized and clutter-free all time, so try some tips to have some storage space for your living room.
Try a wood cabinet that works as a displaying unit or a bookcase.
Choose a sofa with built-in storage, it will be helpful if your living room is a multi-purpose room where the children are playing, working from home, and a family gathering space.
Best ideas for small living room furniture
Being aware of the space you have helps you get smart solutions to invest the available space perfectly and make it appear larger than its actual size.
Hereby are some tips for furniture for a small living room :
Let the natural light break in.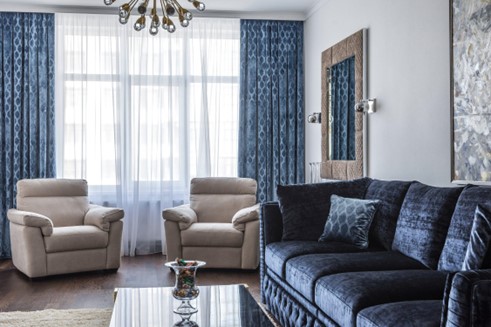 The natural light reflects a feeling of a larger and brighter space directly, so try to have wall-to-wall or floor-to-ceiling windows.
Open up to the entryway.
Quit the wall behind the living room sofa. If it is possible, it will brighten your small living room with light coming from the entryway.
A neutral sofa is perfect for a small living room.
try to choose a neutral-designed sofa that can be provided with little curves or contemporary colors. It may not be plain only.
Choose multi-tasking furniture for the living room.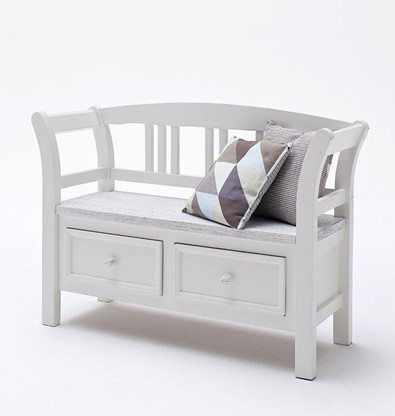 Because the available space is limited, you have to avoid clutter and overcrowding of many furniture pieces by using smart multi-tasking furniture that provides two or more functions.
An entryway seat with storage drawers.
a shoe storage bench provides you with storage space to avoid clutter and has an upper padded seat to maximize the seating when there are guests.
Generally, the main points you need to pay attention to in how to choose your living room furniture are the space you own and your lifestyle that determines the furniture style.